Wow, it's been a while since I last did one of these. I need to do these more, not only for you guys, but I could go for a good laugh. After all, I always say laughter is the absolute best medicine!
I came across this meme. I thought this made it very clear about how people pretend to be nice, only to insult your intelligence. Before it would bother me, but now I'm not even concern about what they think. Does it mean I'd treat them in the same way, Nah! I don't have the energy to be mean. No one is perfect, but it doesn't give anyone permission to be disrespectful. I have the ability to keep negativity at a distance, while allowing positivity in.  I think I'm rambling, LOL! Hope you enjoy it!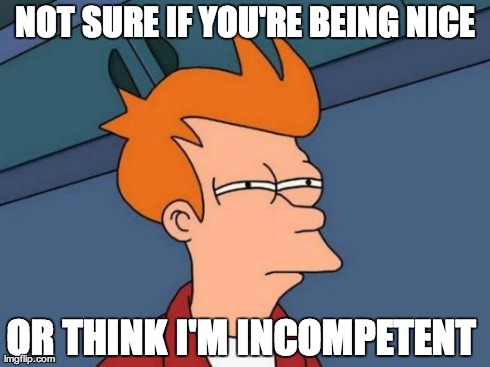 If you felt encouraged by this post, please like, share, and comment below.
Thank you !
©Beutiflee
©TiffanyLee and Beutiflee.wordpress.com, 2018.  Unauthorized use and/or duplication of this material without express and written permission from this site's author and/or owner is strictly prohibited. Excerpts and links may be used, provided that full and clear credit is given to TiffanyLee and Beutiflee.wordpress.com with appropriate and specific direction to the original content.