This post contains affiliate links. I only will ever recommend products that I have tried, tested, and use myself! Please refer to my Disclaimer for more information.
Let's Get to it!
I'm not a salad only eating chick. I'd be lying to my tastebuds. Nor do I drink brussels sprout smoothies. (Lol, I made that up, I wouldn't want to know what it would taste like). During the week, I try to eat as clean as possible. Weekends, I enjoy the luxury of something sweet, with no regrets. Let's spice up your healthy lifestyle.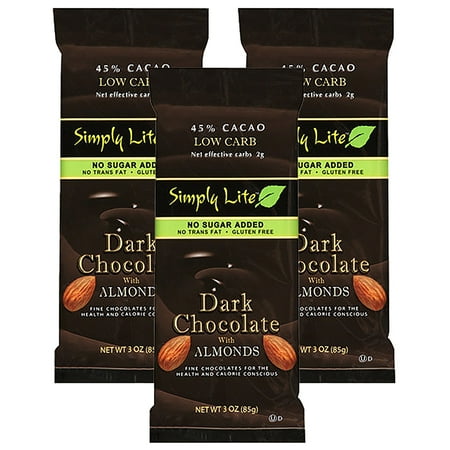 1. Simply Lite Dark Chocolate with Almonds// Simply Lite Dark Chocolate // I spotted this at the cash register, didn't hesitate to give it a try. I am not one to turn down chocolate or almonds. This is the best combination. There's 45% of cacao, no sugar, no trans fat, and glutton free. It's a gourmet delight, with its delicate package design. The chocolate taste exquisite, does taste fancy. But if you're allergic to any nuts, the dark chocolate is just as good.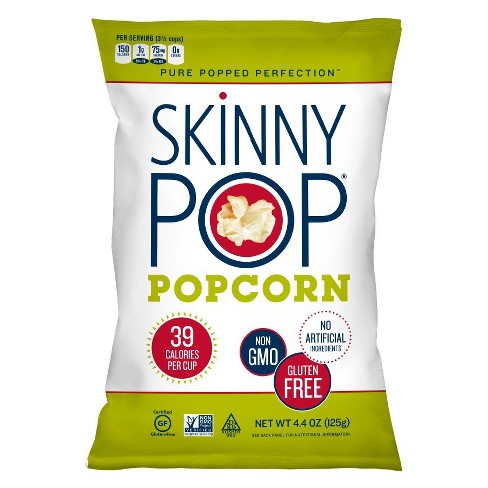 2. Skinny pop Original or Cheddar// A movie night isn't complete without popcorn. It's perfect treat to watch Stranger Things. A night to snuggle up next to your bae and share a bowl of popcorn. I love movie nights. With only 100 calories and glutton free. I prefer the cheddar flavor. And you'll want more.
3. Bearitos Veggie Puffs// This has been a gamechanger. I have to confess, I could probably eat an entire bag. It's just so darn good. It has 150 calories and made from vegetables. I introduce this to my students, which most of them dislike vegetables. Well, this did the trick. I confess, I waited until they finished the bag to tell them the truth. Sneaky, lol. They enjoyed it. Trust me, your children will not hesitate to ask for more.
4. Hippeas Chickpea Puffs & Vegan White Cheddar//My friend introduced this to me. I was apprehensive about chickpeas as a snack. Wow! Seems like anything can be a snack. It's light, crunchy, contains 130 calories, non GMO, no soy, no nuts, gluten free, vegan, and kosher. I love it!
5. Terra Original Chips// I love these just as much as I love Bearitos. I enjoy parsnip, taro, sweet potato, yuca, and batata, baked into chips. It's a bit crunchy, and with 150 calories. I'd like to think it's a more sophisticated type of snack: appeal to your eyes and a delight to your tastebuds. It has an intricate design and color, but tastes as good as it looks.
6. Seneca Original Apple Chips // I love them. Rather more like a bit obsessed. It's crispy, crunchy, and it taste is incredible. Savory flavors which contain 140 calories, made with fresh apples. The instant you open the bag, the aroma hits like apple pie. They have different flavors. The original is the one I like the most.
I love trying something new. Not so much concern with how many calories. Just wanted to give you guys the courtesy. Don't deprive yourself the delightful treats. All the hard work deserves a reward. You've earn a moment of bliss, unapologetically.
The goal is to maintain a healthy weight, but live a little. Health is not a punishment, it's an invest with bonuses.
---
Does this really work? It helped me get rid of all the junk (toxins). A fresh start to my digestive system. Look at it like this, it's time to declutter! Go with the Detox pack (Skinny & Colon). I feel lighter, inflammation gone, jumpstart to metabolism, and reduces stress. I learn to treat my body, right and achieved great skin. It change my perspective on how to create a healthy lifestyle. I don't care to be a size 0. I care about making health a priority. I made the choice to give it a try. Give it a try! Click link Teami and use discount code below:
Use Code: TiffLee10
Save 10% off all purchases, all year round.
My most favorite shirt. A remainder of Jesus sacrifice, "He bore it all", all of our sins even before we were born. I am proud to represent my Faith. I am honored with this opportunity to work with Aligned Blessings to highlight the message of Faith.
Save 15% off all purchases, when you click: AB15
---
Don't forget to like, share and comment below!
Subscribe for more updates!
Follow along on my social media!
©Beutiflee
©TiffanyLee and Beutiflee.wordpress.com, 2019. Unauthorized use and/or duplication of this material without express and written permission from this site's author and/or owner is strictly prohibited. Excerpts and links may be used, provided that full and clear credit is given to TiffanyLee and Beutiflee.wordpress.com with appropriate and specific direction to the original content.